Tandem Disc
The Wicked Warrior is the ideal choice for residential gardens, commercial landscaping, and food plot seedbed
preparation. This three-point disc is sized for use with small horsepower tractors, and its true tandem design results
in a smooth soil finish that's ready for seeding or sodding. The Wicked Warrior's smaller frame offers the same rugged build as all other AMCO products.
​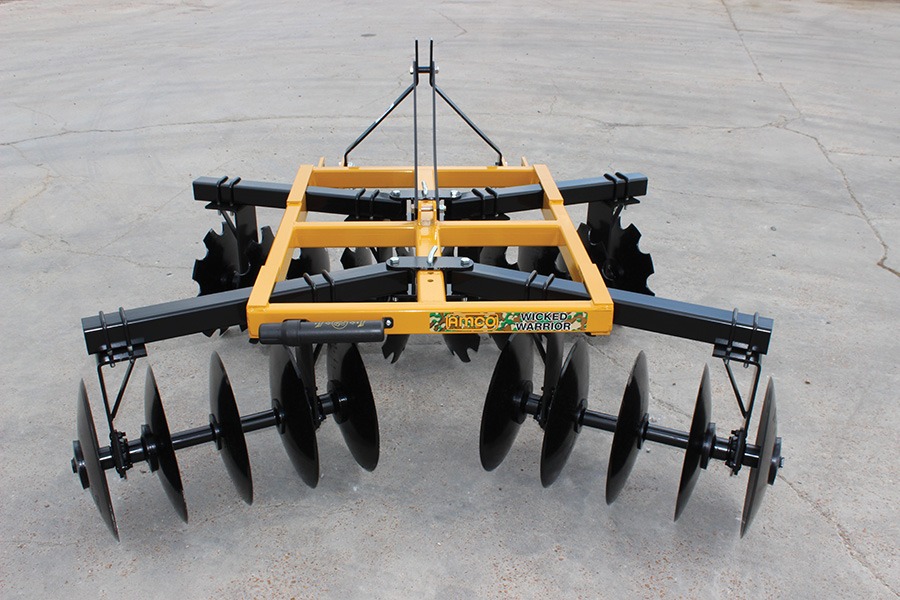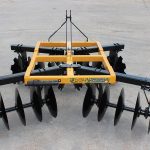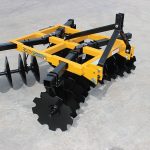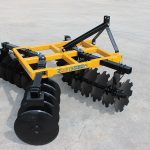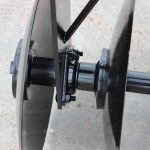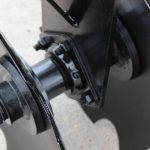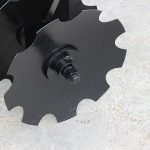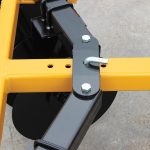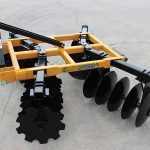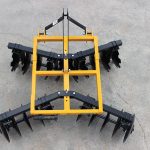 The Wicked Warrior disc features:
1¹⁄₈" square, high-carbon, cold-rolled steel axles
Main frame: 2″ x 3″ square tubing with 3″ x 3″ cross braces ³⁄₁₆" thick
Gang frames: 3″ x 3″ tubing ¼" thick
Pin-adjustable gang angle to offer aggressive tillage or soil-finishing options
18″ x ³⁄₁₆" standard blades
Category I quick-hitch compatible
Heavy-duty reinforced bearing risers with extra bracing for better gang support
Powder-coated finish for enhanced durability
Welded 7½" blade spacer spools
Eight heavy-duty bearings with two-year warranty: 1¹⁄₈" round bore, greaseable, triple-ball type with zerk guards
Available in AMCO yellow or Ag green
See the table below for specifications and features or download the product literature. Complete information available on request.
---
AMCO FAQ: The normal cutting depth of a disc is about one-third the blade diameter. For example, the cutting depth of a 32″ blade is about 11″. Read more in our FAQ section.
---
*To calculate weight per blade on each unit, divide the approximate weight by the number of blades.
Specifications for all models subject to change without notice.
---
AMCO-Exclusive Product Performance Guarantee – Repair, Replace, or Refund: AMCO Guarantees Performance – The best tillage tools deserve the best guarantee. The AMCO guarantee is simple. If, during the first 30 days, your AMCO equipment doesn't perform as promised, and if we don't make it perform in a reasonable amount of time, we'll repair it, replace it, or buy it back.
---