Double Offset Utility
LTF LIFT DOUBLE OFFSET HARROWS
Built AMCO tough, the rugged, hard-working LTF Lift Offset Harrows make tillage and seedbed preparation go smoothly. It is perfect for building and maintaining food plots, logging roads, gardens, turn rows, and firebreaks. AMCO's LTF series is available in seven sizes, so you are guaranteed to find the perfect fit for your operation.
​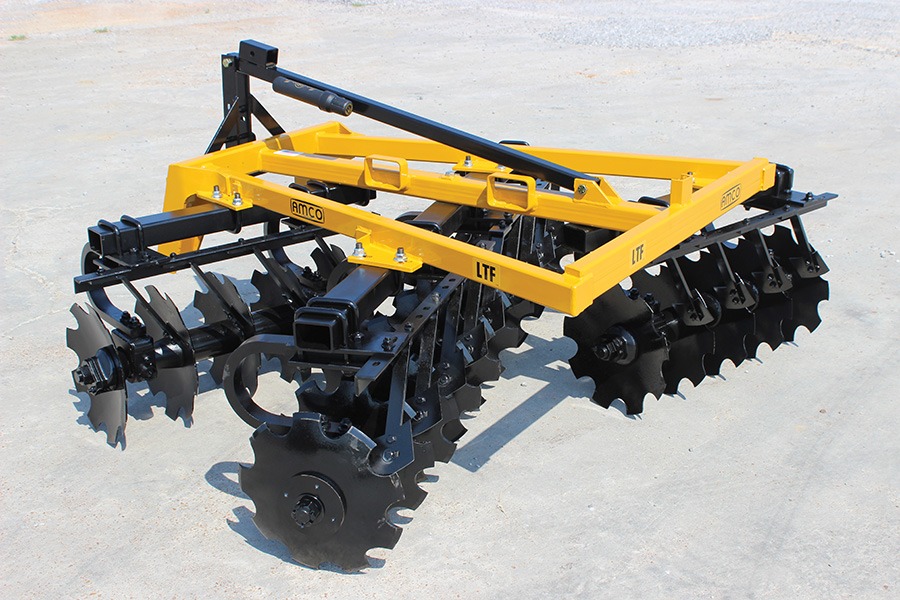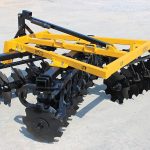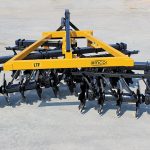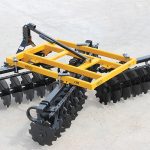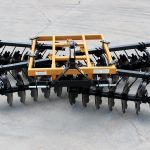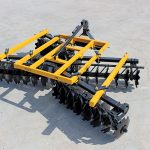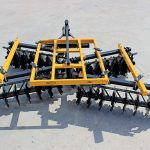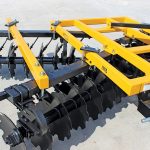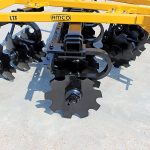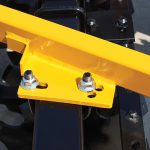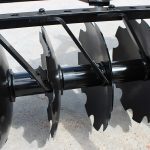 LTF features include:
Exclusive shield protects eight greaseable ball-type, toggle-mounted, triple lip sealed Protect-O-Shield® Bearings. The design eliminates blown seals and prevents wrap damage. Guaranteed for two full years.
Shock Absorber Bearing Risers absorb shock when disc blades encounter obstacles, flexing to lift blades that have met an obstruction while keeping the other gangs in contact with the soil
18″ x ¼" cutout blades on small-frame harrows and 22″ x ¼" cutout blades on large-frame harrows
Drilled and threaded bumper washers for easy installation of optional feathering blades
Small-frame models fit category I and II hitches. Large-frame models and the Pine Plantation model fit category II or III quick hitches
Gang angles adjust from 14° to 18° to adapt to any soil conditions
1½" square, high-carbon, cold-rolled steel axles
Standard heavy-duty scrapers with replaceable high-carbon blades free blades of soil buildup
Optional feathering blades catch soil thrown by blades on the front gang before it falls in adjacent rows, resulting in a smooth finish and allowing faster operation
A rugged, tubular, welded, steel-reinforced frame with a durable, powder-coated finish
Two auxiliary bars provide additional support for the gang frames
See the tables below for specifications and features or download the product literature. Complete information available on request.
---
AMCO FAQ: The normal cutting depth of a disc is about one-third the blade diameter. For example, the cutting depth of a 32″ blade is about 11″. Read more in our FAQ section.
---
Small Frame
Large Frame
Pine Plantation
*Four-wheel drive recommended.
**To calculate weight per blade on each unit, divide the approximate weight by the number of blades.
Specifications for all models subject to change without notice.
---
AMCO-Exclusive Product Performance Guarantee – Repair, Replace, or Refund: AMCO Guarantees Performance – The best tillage tools deserve the best guarantee. The AMCO guarantee is simple. If, during the first 30 days, your AMCO equipment doesn't perform as promised, and if we don't make it perform in a reasonable amount of time, we'll repair it, replace it, or buy it back.
---