Standard & Offset Rotary Ditchers
From coupler to cutter head, AMCO makes a better Ditcher. Our Ditchers are reliability tested, field proven, and perform in wet or dry conditions. Clean roadside ditches or direct water away from crops with this top-performing tool. Both Ditchers offer upgraded performance features:
Our cutter head features five reversible blades. Turn the blades over for a second life cycle; relocate to second set of bolt holes to get four blade life cycles. 
The cutter head width is adjustable from 18″ to 20″ or from 26″ to 24″. Both Ditcher body styles can be ordered with either diameter cutter head
Securing the PTO drive shaft for storage is easy with a PTO drive shaft parking hook on the side of the unit.
Standard on all models is a concave skid shoe design with the quick-adjust ratchet, which allows the Ditcher to track better and form a more uniform ditch. The skid shoe mount is located behind the gear case and helps prevent debris buildup around the cutter head
Standard Rotary Ditcher
We have five Standard Rotary Ditcher models to choose from: AD5, AD10, AD20, AD30, and AD35. All models are shipped from the factory completely assembled and ready for work. High-performing in dry conditions and still a solid choice for creating ditches in wet conditions, the Standard Rotary Ditcher weighs 120 pounds less than the Offset model and will dig a deeper ditch than the Offset.
​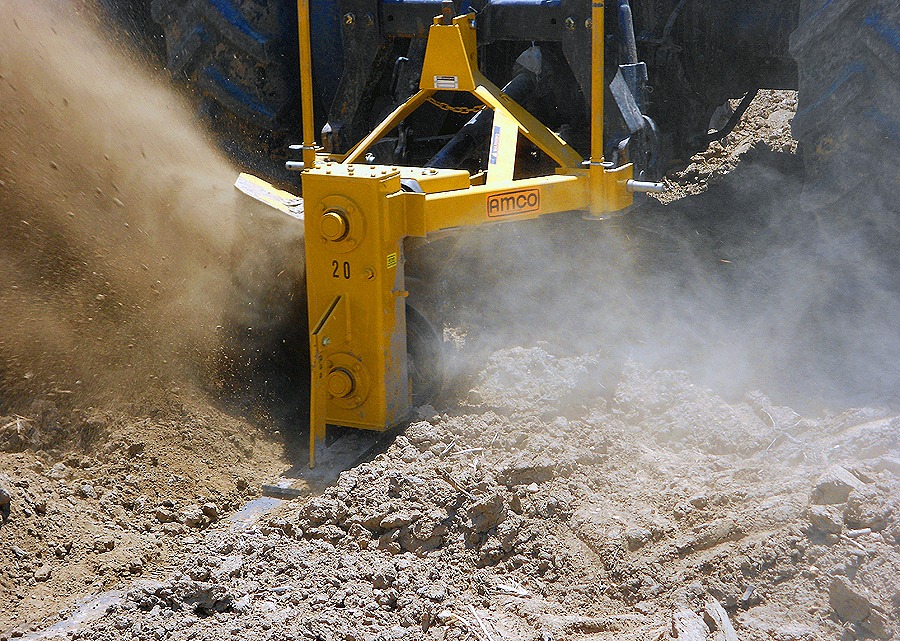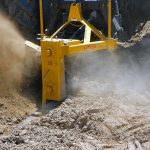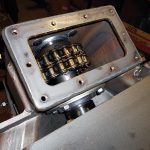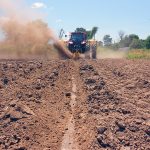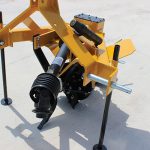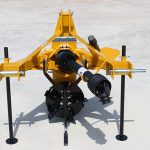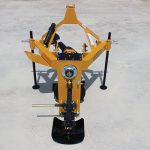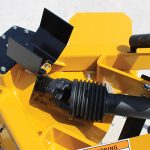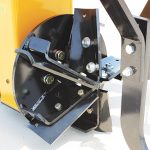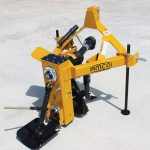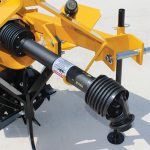 More Standard Rotary Ditcher features:
Driving the cutter head is a dual, heavy-duty, endless double #80 roller chain with 1″ pitch that runs continuously in a sealed oil bath
Each chain drive is equipped with an adjustable idler sprocket with case-hardened teeth
An all-welded main frame has chain-case construction of 6″ x 10″ x ¼″ tubing
The 3-point hitch A-frame fits category II and III with quick-hitch compatibility.
Our standard parking stands that allow you to park your Ditcher in the upright position for easy connect and disconnect
AMCO's standard buster shank to rip through tough dirt, allowing penetration to the desired depth and clean passage for the cutter head
Offset Rotary Ditcher 
The AMCO Offset Rotary Ditcher offers outstanding performance in wet conditions and gives farmers the ability to dig drainage ditches for improved water drainage in any crop or soil type. Its unique design allows the Ditcher to run directly behind the left rear tractor tire so the ditch is dug in the track rather than between the two tracks as with a conventional ditcher. The Offset is also better for cleaning out ditches; no need to straddle the ditch, just drop a tire in it and go. Choose from three Offset models: AD5-OS, AD10-OS, and AD20-OS.
​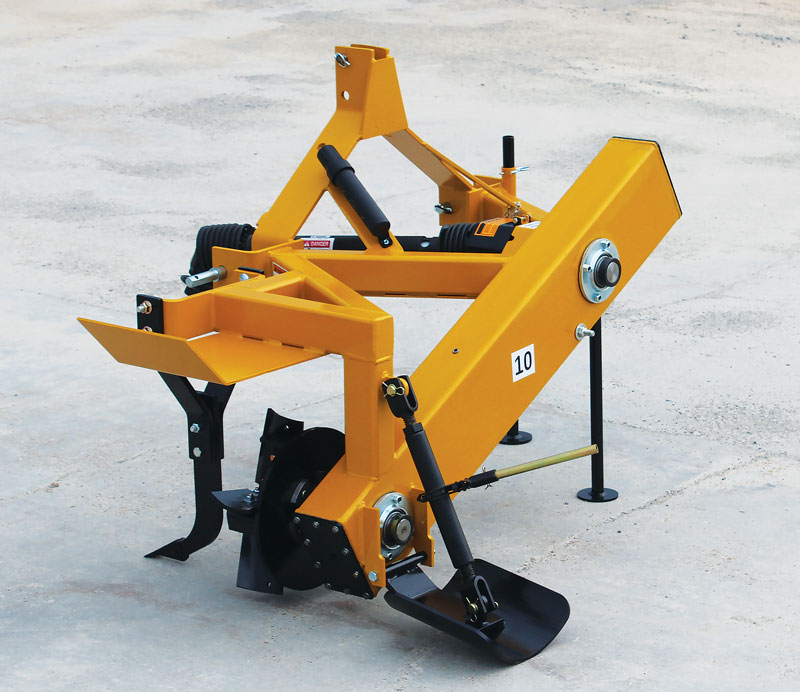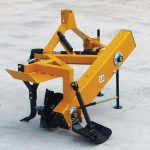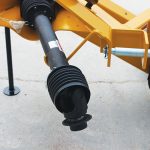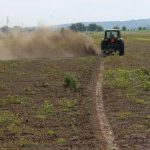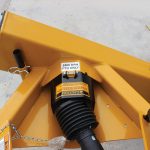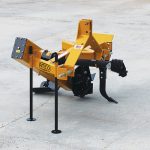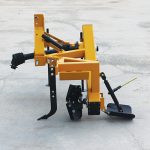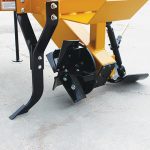 More Offset Rotary Ditcher features:
Robust frame
Easy functionality
Heavy-duty, endless double #80 roller chain that runs continuously in a sealed oil bath
Concave skid shoe; the skid shoe mount is located behind the Ditcher gear case to keep debris and mud from building up around the cutter head 
Standard buster shank
Available in 540 and 1,000 PTO
See the Offset Rotary Ditcher in action