Levee Plows
AMCO's revolutionary hydraulically controlled LF6 and LJ6 Levee Plows set a new standard in the rice industry, raising the bar for value, convenience, quality, performance, and durability.
LF6 and LJ6 Hydraulic Levee Plows feature on-the-go gang tilt adjustments, completely controlled from the tractor seat. In addition to hydraulic convenience, the on-the-go adjustments allow the operator to reduce the number of passes required, saving time and fuel.
AMCO Levee Plows are also available in a manual version with turnbuckles: MLF6 and MLJ6.
LF6 and MLF6 – 9″ blade spacing
LJ6 and MLJ6 – 10

½

" blade spacing
Both our Manual and Hydraulic Levee Plows are designed with reversible gangs so they can tear down as well as build up levees. Cutting weights vary from 216 to 254 pounds per blade depending on the model.
​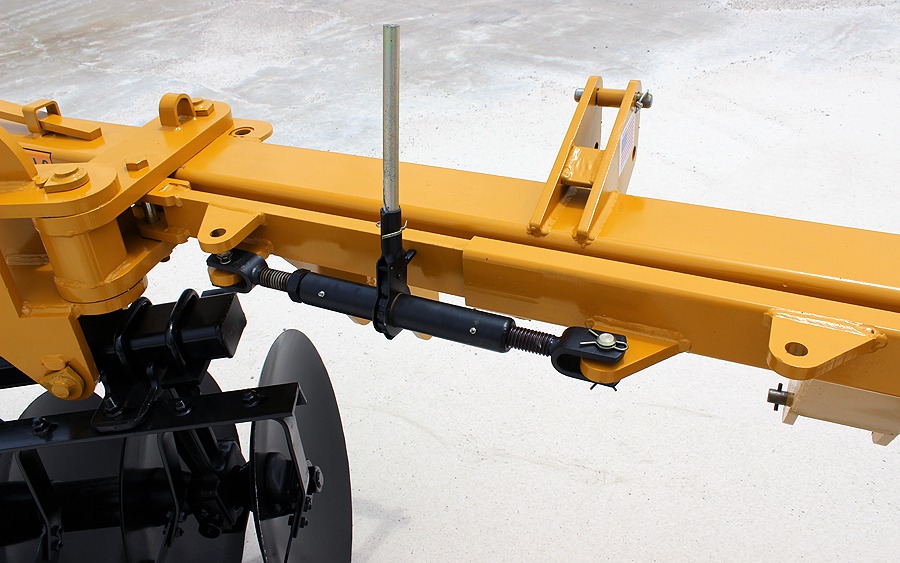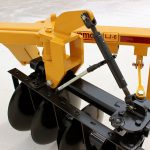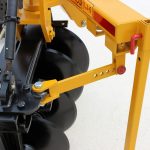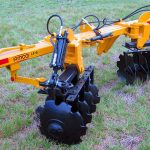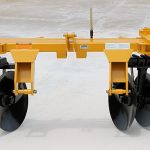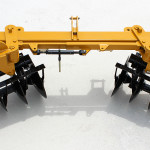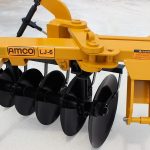 AMCO Levee Plows feature:
AMCO-exclusive Follow-the-Levee feature that allows gangs to shift independently from the tractor to follow sharply curving levee lines
Protect-O-Shield® Bearings, guaranteed two years against warp damage and blown grease seals
A main frame 7″ x 4″ x 3/8″ toolbar and 1

½

" square, high-carbon, cold-rolled steel axles
Gang angles that are easily adjustable with pins from 18 to 28 degrees
A hitch designed to accommodate category II and III hitches for quick couplers and conventional 3-point hitches
Adjustable, telescoping frames to accommodate narrow or wide-based levees
A 3″ x 8″ hydraulic cylinder on each gang to adjust gang tilt from tractor cab (LF6 and LJ6 only)
3/16" x 6½" x 8", high-carbon steel, replaceable, adjustable scraper blades mounted on bars of 2½" x 2½" square tubing. The scrapers are attached to the 2½" x ½" thick arms with heavy-duty u-bolts
Standard 24″ x 1/4″ blades with a 10″ backup blade on the end blade of each gang
Standard heavy-duty ductile iron bearing risers, wear guards, and zerk guards
Optional equipment: manual control ratchet jacks, 24″ x 1/4″ cutout blades, 26″ x 1/4″ cutout blades, 26″ x 1/4″ plain blades, feathering blade set (2) with backup blade
See the tables below for specifications and features or download the product literature. Complete information available on request.
Hydraulic
Manual
*To calculate weight/blade, divide the approximate weight of the model by the number of disc blades.
Specifications for all models subject to change without notice.
---
AMCO-Exclusive Product Performance Guarantee – Repair, Replace, or Refund: AMCO Guarantees Performance – The best tillage tools deserve the best guarantee. The AMCO guarantee is simple. If, during the first 30 days, your AMCO equipment doesn't perform as promised, and if we don't make it perform in a reasonable amount of time, we'll repair it, replace it, or buy it back.
---