Spring fast approaches—and spring is the perfect time for growers to consider the benefits of the new features and upgrades on AMCO's Ditchers. AMCO is known for manufacturing some of the toughest, most reliable drainage ditchers in the industry. Last season, AMCO upgraded their Vertical and Offset Rotary Ditchers, delivering better ditch-clearing performance and durability. Take a look at the upgrades below.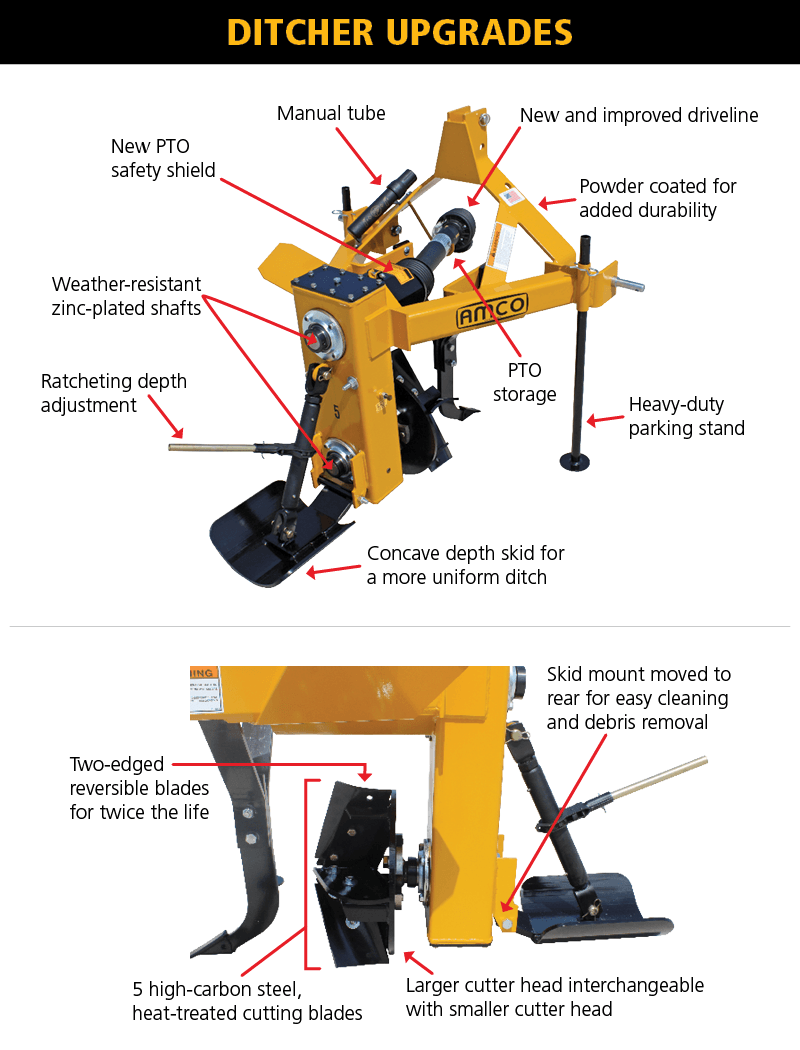 Contact the AMCO sales team at 800-748-9022 or sales@amcomfg.com for more information on AMCO drainage Ditchers or other AMCO tough tillage tools.
About AMCO
Since 1947, AMCO Manufacturing Company has produced a wide range of primary tillage implements and farm equipment engineered and designed for the agricultural, farming, wildlife, forest and construction industry. AMCO products are the perfect fit for today's production agriculture.